Special Features for Feed Stores and Tack Shops
Our point-of-sale system provides solutions for the feed and tack industry that go beyond what is offered in a generic, off-the-shelf set-up. We know your business has unique challenges, so we built Rapid Feed & Tack POS to address your specific needs head on.
Rugged & Mobile Hardware
You need to be able to support your customers and manage your inventory anywhere in your stores, yards, warehouses or fields. Rapid Feed & Tack POS brings tools that can go where the work needs to be done. Our hardware is durable, connected, adaptable and comes with a world-class warranty/replacement program.
Inventory Management
Rapid Feed & Tack POS supports multiple names for single items. It manages your inventory — from bulk items sold in smaller increments, items being mixed and matched, items that are sorted by size, color, blend, and tracking spoilage and loss. Generate and print barcodes in multiple formats or utilize manufacturer-provided barcodes.
CRM & Marketing Tools
Rapid Feed & Tack POS offers state-of-the art tools for customer engagement. Create different customer classifications, target email marketing to one or more classes, build loyalty programs unique to each customer class, and track customer purchase patterns and preferences. During your busiest days, speed customers through check-out and protect their data with PCI/DSS compliant technology.
State & Federal Compliance Tools
Some of your products may be restricted chemicals, or you may be a distributor of feed containing drugs that are subject to the Veterinary Feed Directive (VFD).  The Rapid Feed & Tack POS system provides tools to support your compliance with applicable state and federal requirements for the sale/distribution of certain items.
Multi-Level Pricing & Promotions
You may have many different types of customers including farmers, ranchers, equestrian centers, distributors and consumers. Each of these may have different pricing and promotion arrangements. Rapid Feed & Tack POS supports multi-level pricing and automatically applies the appropriate pricing/promotion based on the customer profile identified.
Delivery & Installation Management
Consulting, delivery, installation, recycling, educational programs, design and other services offered by your feed store or tack shop can easily be managed through the Rapid Feed & Tack POS system. Prepare estimates, control and track labor, invoice customers and handle remote payment.
Comprehensive Point-of-Sale Hardware
Whether your hardware needs to make a statement or just print them, we've got you covered.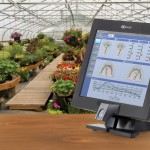 Get everything you need to run your POS – including cash drawers, barcode scanners, screens and receipt printers. We work closely with NCR, the world's largest register manufacturer, to ensure you get a time-tested POS with a robust warranty.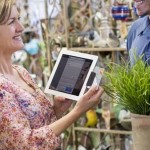 NCR Mobile tools let you manage inventory throughout your facilities, and service your customers wherever they may need you.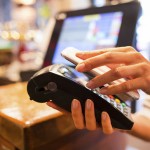 Let customers pay however they want with credit card machines that work with Chip & Pin (EMV), Apple Pay, Google Wallet, and more. Transactions are processed securely through a PCI DSS and CISP compliant payment gateway.
YOUR FEED & TACK STORE'S TRUSTED PARTNER
These are just a few of the stores that have put their trust in Rapid Feed & Tack POS.